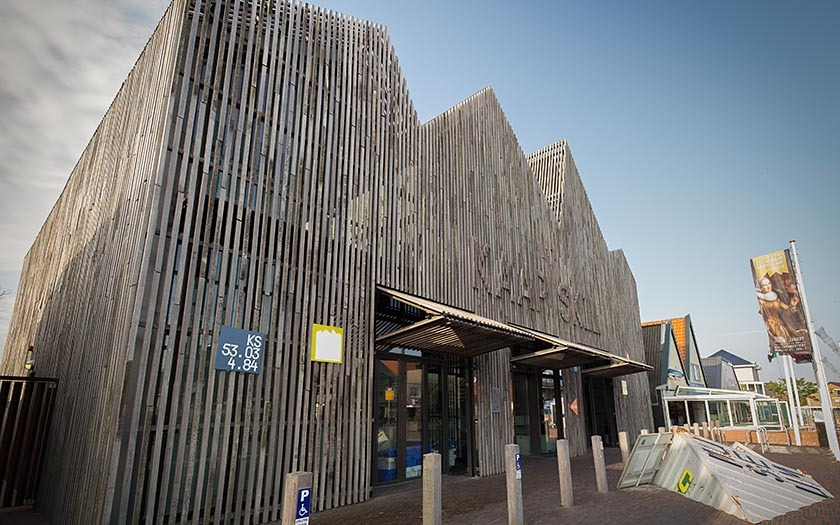 The architect bureau Mecanoo designed a new entrance building for the former Maritime and Beachcombing Museum. A main building with the reception and museum café on the ground floor, a basement designed to hold the scale model of the Texel Roads and a second floor full of archeological treasures. The walls of the ground and second floors are completely made of glass, covered with a framework of hardwood slats.
The slats were sawed from boards removed from the North Holland canal. These slats represent the masts of the ships on the Roads. The architect was heavily rewarded for this luminuous idea, as they have since won various international prizes. 'Pure poetry' and 'An architectural icon' are a just some of the remarks found in the jury reports.
The museum was renamed Kaap Skil to better reflect this new museum structure. A beacon for sailors and closely linked with the village on the Roads, nowadays a harbor village.