Museum Kaap Skil is a unique museum full of stories and adventures. The exhibits tell about living with and near the sea and life at sea. The collection consists of a large number of unusual objects, which have been on the seabed for hundreds of years. Museum Kaap Skil is a discovery voyage along Dutch maritime history, in which Texel played a central role. The goal: to pass on knowledge of this cultural history, to preserve it and to increase appreciation for it. At Museum Kaap Skil, local finds from the sea tell a global story.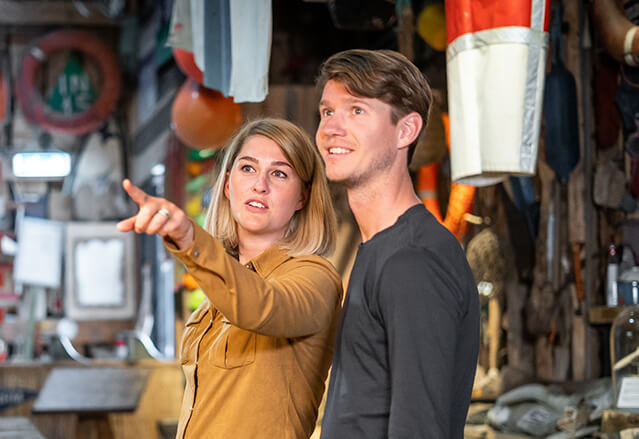 SUPPORT MUSEUM KAAP SKIL
Are you enthusiastic about Museum Kaap Skil and would you like to contribute to this goal? Become a Friend of the museum! You become a Friend already for a minimum of €20.- per year. With your contribution, you help Museum Kaap Skil to build beautiful exhibits, carry out educational projects and make the collection more accessible. And you get a lot for in return!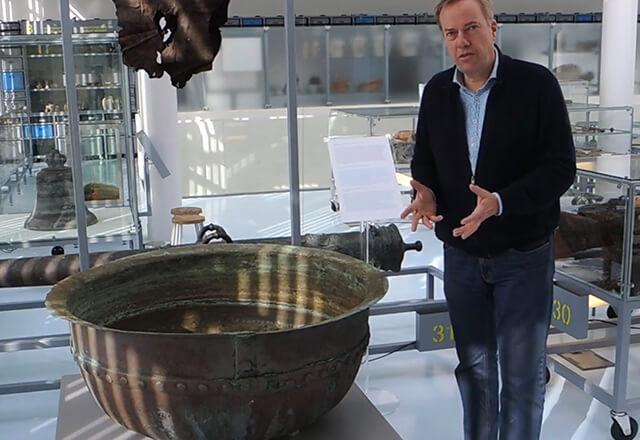 FRIENDS OF MUSEUM KAAP SKIL RECEIVE:
An exclusive invitation for the annual Friends Meeting
Free admission to lectures in the museum
One free entrance ticket for Museum Kaap Skil per year
A digital newsletter every three months (in Dutch)
Conditions for issuing an authorization
PREFER NOT TO GIVE AUTHORIZATION?
You can transfer your contribution to bank account NL37 RABO 0355 8235 19 and BIC: RABONL2U, pay to the order of Museum Kaap Skil, Oudeschild, stating 'New Friend' along with your name and address. To be on the safe side, send an e-mail as well to vrienden@kaapskil.nl.
Eva van Ginkel is happy to help you for more information. She is available via +31 222 314956.
Friends of Museum Kaap Skil are well disposed towards the museum and the collection. Our gratitude to them is tremendous!