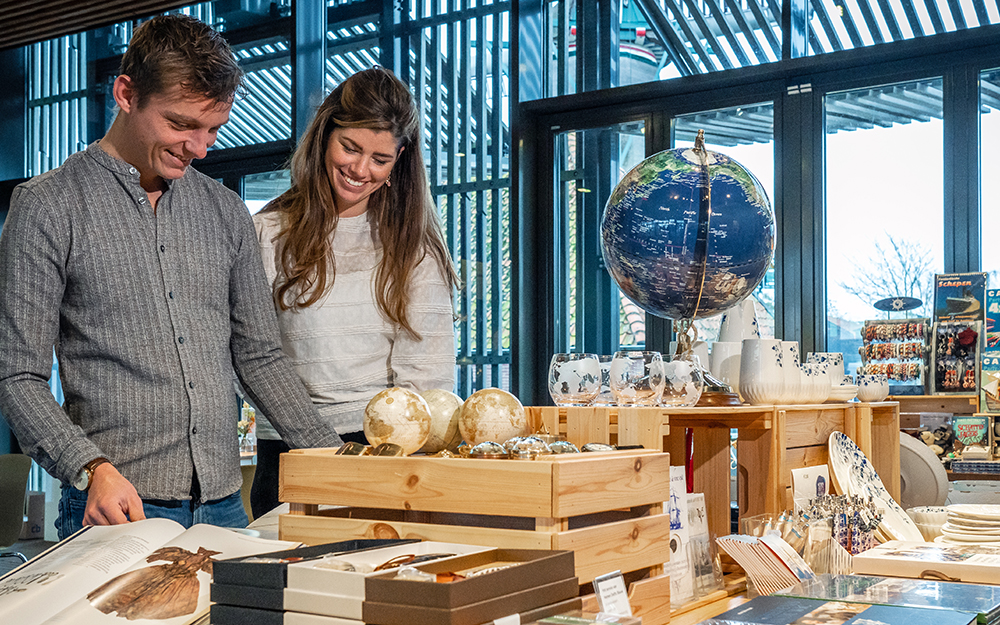 Looking for the perfect gift or beautiful souvenir of your museum visit? Then dive into the museum shop at Museum Kaap Skil! You're also welcome without visiting the museum.
Unique collection
The museum shop at Museum Kaap Skil offers its own unique selection of goods, varying from unusual nautical souvenirs to specialist books and fun trinkets. You'll also find unique articles here, inspired by global voyages and the exclusive Palmwood Wreck collection. Many articles can only be bought here. For example, the beautiful, sustainably-made bags, featuring the design of the toiletry set from the Palmwood Wreck. Come and take a look around the shop, for a unique gift or fun souvenir! You're also welcome without visiting the museum.
Artisan products
In our museum shop we select as many handcrafted products and sustainable materials as possible. Craftmanship was part of daily life in the past. Bread on the table tomorrow? That meant first walking to the mill for a bag of flour. A ship's hull was mended with nails from the blacksmith and houses were often insulated with pressed bales of seaweed from the eelgrass shed. Just a few examples of crafts which we are no longer aware of. And that's something we'd like to change: we aim to educate our visitors about the impact of our products on people and environment. We can shop more consciously: today and in the future.