Partners of Museum Kaap Skil contribute to the conservation and extension of the museum. Is maritime heritage important to you? Then working together can be beneficial for both yourself and the museum. You can support us in various ways.
Adopt a miniature ship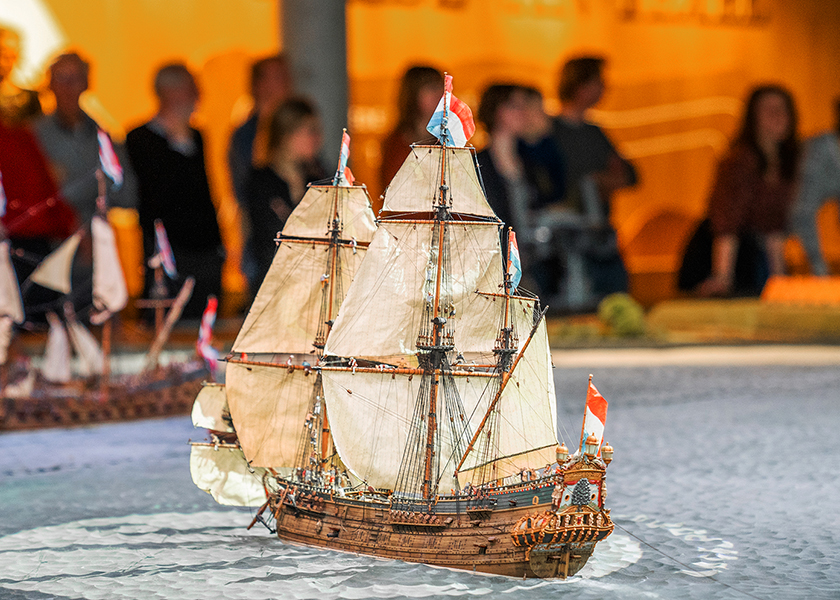 One special way of sponsoring is by adopting one of the ships in the Texel Roads scale model. From €500 per year, you can adopt a sloop in the scale model.  For €1,000 per year, you can adopt a sailing coaster and for €2,000 per year, one of the unique seagoing vessels. This is an exclusive adoption: a ship can only be adopted by one person or company.
There are about 160 miniature replica seventeenth century sloops and ships in the scale model. A number of these are described below, but every sloop and every ship can be adopted. Which ship suits you or your company best?
As thanks for your support, you will receive, among other things, an adoption certificate with information about the sloop or ship, free tickets for Museum Kaap Skil and name mention on the sponsor wall in the museum and on the website.
For more information, to start an adoption or other type of support, please contact Eva van Ginkel via mail: evavanginkel@texelsmuseum.nl. Many thanks in advance for your contribution!