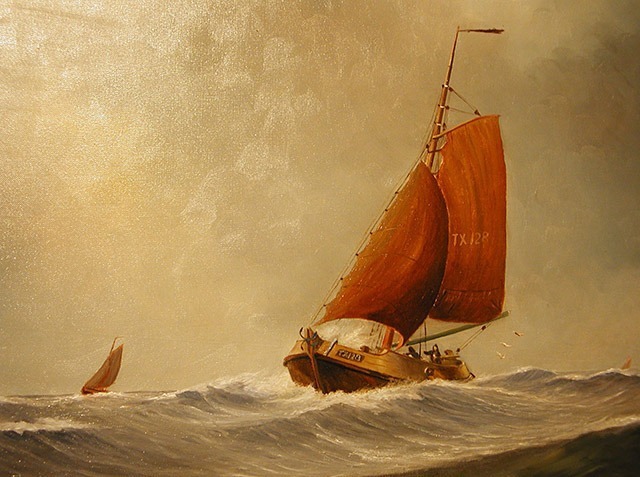 No one knows exactly when the first Oosterender fisherman went to Makkum with a bag of money to buy a blazer at the shipyard. But he would've certainly heard that Frisian carpenters had designed a new type of fishing vessel. Fuller and taller than the Zuiderzee smacks ('botters'), perfect for enduring the North Sea waves.
In the years that followed, the blazer became Texel's fishing vessel. The typically wealthier Oosterenders bought a new ones regularly, while the poorer Oudeschilders fished with second-hand vessels. From 1880 till 1940, the harbor in Oudeschild was always filled with blazers. The boats were often called 'botters' by the Texelaars.
The remains from the original TX11 can be found in an historical eelgrass shed on the grounds of Kaap Skil. You can even touch it.