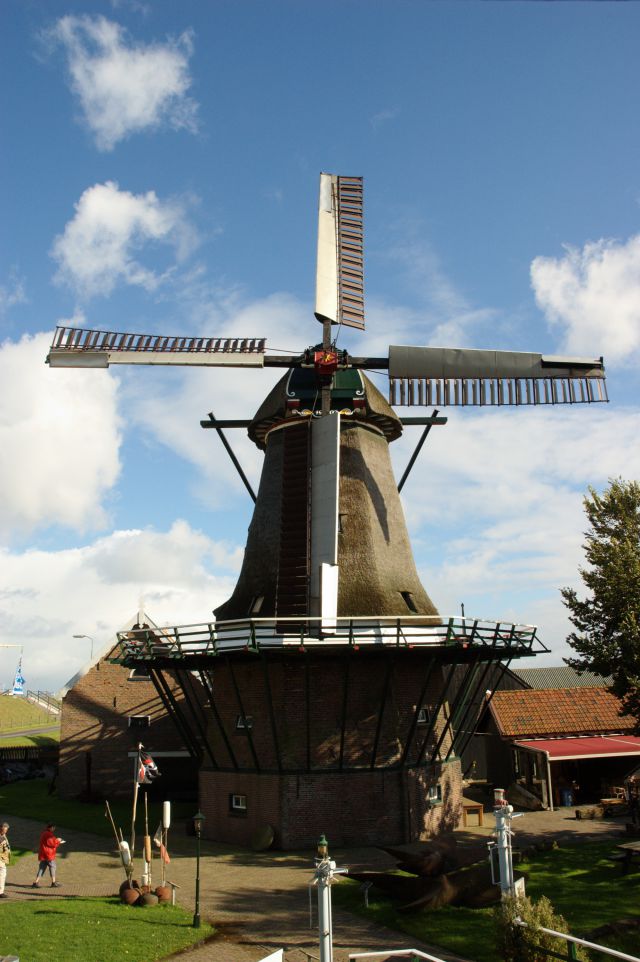 A working grain mill, the Traanroeier, can also be found on the museum grounds. The state monument dates back to 1727, when it was constructed in Zaandam.
The Traanroeier is its original name, and probably refers to its original location: on the Weer, at the intersection with the Traanroeyer ditch. In 1902, the mill was taken apart and transported to its current location on Texel. Sixty years later, it was converted into an electric generator, though it proved to be inefficient and was discontinued after a decade. The villagers of Oudeschild lobbied on behalf of the mill, enabling restoration works and a monumental status in 1999. Ownership was secured in the Foundation for the Conservation of the Traanroeier Mill, who returned the mill to its original function as a grain mill.
Visitors are free to explore the first two floors of the mill. If a miller is present, the stone loft on the third floor is also open to the public. In the exposition you can learn more about the mill's unusual history.