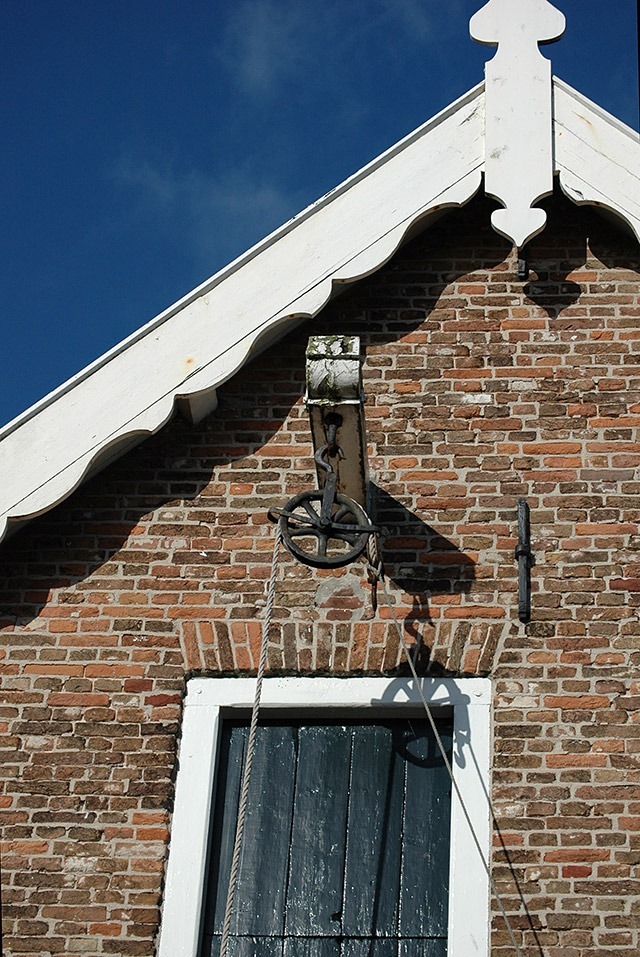 Two 19th century brick warehouses can be found on the museum grounds. The buildings are connected together inside. In 1902, the Traanroeier mill was placed next to them, after which the warehouses from the Dros firm functioned as storage for thousands of kilograms of grain.
Originally, the warehouse was only a one-story structure, with a second level being added during the First World War. The heavy bags of grain and flour were hoisted with rope and pulleys. The hoisting beams and doors in the façade still reflect the structure's original function. The connecting bridge between the grain warehouse and the mill enabled millers to store the heavy sacks of grain inside. A heavy beam structure, still visible inside, was added to carry all that weight.
Nowadays, this state monument is an integral part of the museum. In the winter of 2017/2018, the exterior was fully restored. Both floors are accessible to visitors of the museum and contain various exhibitions.