Published on 2 August 2018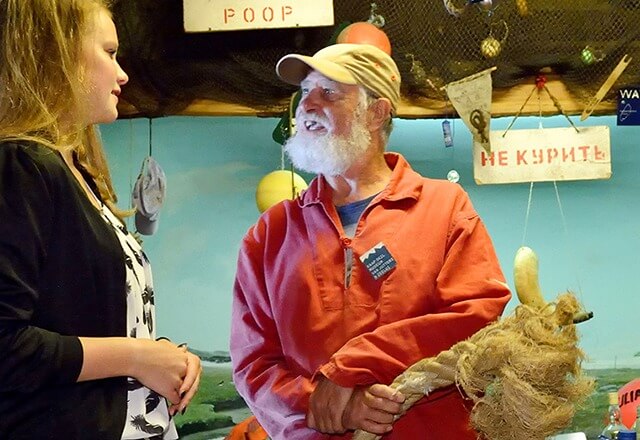 Head for Museum Kaap Skil on Thursday August 9. The theme at the museum is the whale and the history of whale hunting plays a major part.
Whale hunting
The beachcomber tells wild stories about the days of whale hunting; many Texelaars once earned their living that way. Texel historian Ineke Vonk tells all about her extensive research on whaling from Texel at 3 p.m. Arthur Oosterbaan gives an interesting whale bone show at 1 p.m. In the museum workshop, you can make works of art from ship knots between 11.30 a.m. and 3.30 p.m.
Weeks of the Whale
The Days of the Whale are part of the Weeks of the Whale; the Day of the Whale on Wednesday August 8 is at Ecomare. Here the emphasis is on the animals, their lifestyle and threats. The whale weeks are an initiative of the Shipping Museum, WWF, Museum In 't Houten Huis, Plastic Whale, Ecomare, Museum Kaap Skil and the Zaans Museum. The whale weeks are possible thanks to support from the Mondriaan Funding and the BankGiro Lottery.