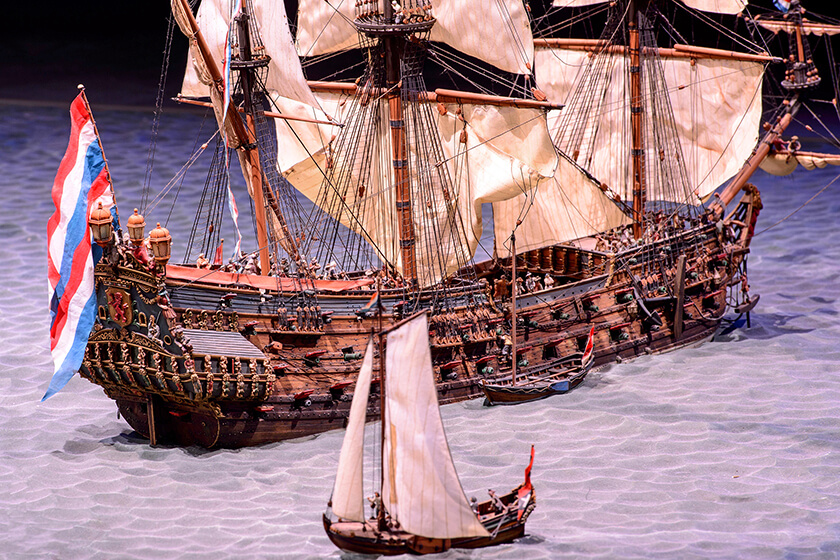 For a long time, the Hollandia was the flagship of the Dutch war fleet. Tromp and de Ruijter alternated as commander. When the Zeven Provinciën went into service and took over the function as flagship, the Hollandia was used for rapid surprise attacks.

The ship was 46 meters long and 12 meters at the beam. It was built in Amsterdam in 1665. During most of the war voyages, Cornelis Tromp was its commander. He had excellent tactical insight and knew much about maritime affairs. The ship served in the Fou- Day Sea Battle, the Two-Day Sea Battle, the voyage to Chatham, the attack on Harwich, the First and Second Battle by Schooneveld and the Battle by Kijkduin. In 1683, it ran into a storm on a return trip from Göteborg. The former flagship sank off the coast of North-Holland.
The model is based upon a picture of the ship on a painting by Ludolf Bakhuijzen. The sailors climb on board the Hollandia from the sloop. On the Hollandia, the commanders of the various squadrons from the war fleet are in discussion. The pennant and the 'Dubbele Prins' flutter in the wind. The sloops from the other squadrons gather around the ship.