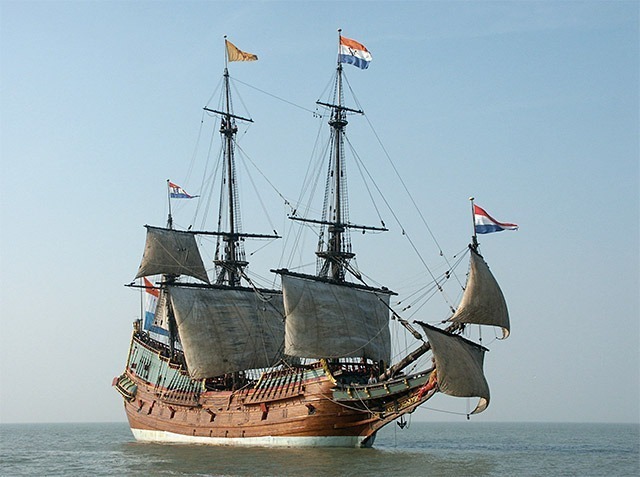 In 1628, the Batavia stocked up on water from Texel's wells for its first voyage to the East Indies. The ship was brand new, the tar was still fresh in its seams. The successful Asian trade had led to the establishment of the Dutch East India Company (VOC), the first multinational company in the world.
The VOC had commissioned the design of larger, well –armored seafaring ships, capable of carrying large loads. They had to return to Europe with as many oriental trade goods as possible. These vessels were called 'East Indiamen'. The Batavia was an East Indiaman, but one that never returned home. Almost a year after its departure from the Roads, it perished off the coast of Australia.
In 1985, the keel for a replica of the Batavia was laid in Lelystad. It took ten years to complete. On April 7 1995, the replica was christened by Queen Beatrix and launched. On the model of the Roads of Texel, you can find various East Indiamen, including the Amste-land and the Oranje.