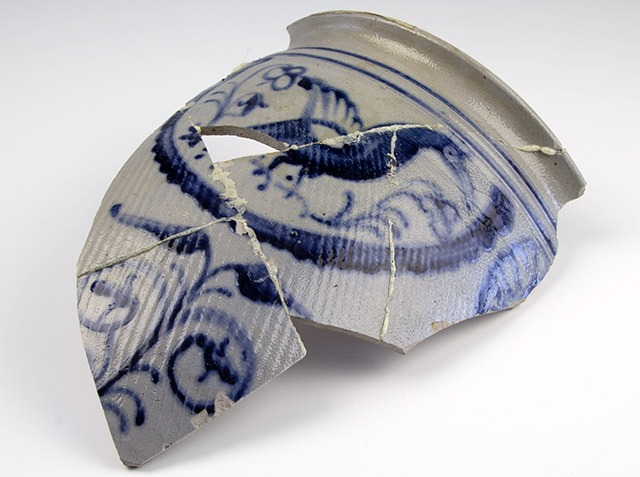 It was probably the Pieter Antony. Safely moored on the Roads, ready to make the crossing to Suriname. Its hold filled with barrels and chests full of tools and materials which were to be used to construct plantations. But there was also a lot of English industrial ceramics.
Between 1680 and 1750, the Dutch had earned lots of money with the slave trade. Tens of thousands of Africans were transported as a live commodity, through trading posts along the West African coast to Latin America. After 1750, the Hollanders were more or less forcefully replaced by the Portuguese and the English. However, plantation workers were still needed in Suriname. They were usually bought on Curaçao from the Portuguese traders.
The wreck of this ship is now called the 'Schervenwrak' (The Shard Wreck). It never sailed to the Caribbean, but sank before reaching the North Sea. A significant part of the wreck's collection, including pottery fragments and barrels full of plantation tools, can be found in the Kaap Skil exhibition.