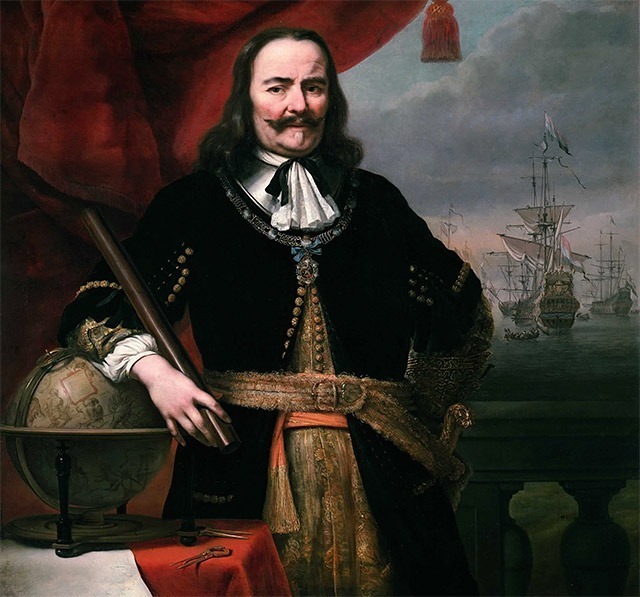 For the second time in a few decades, the Dutch were at war with the English. The North Sea had become a theatre of war, with most battles taking place out at sea. Michiel de Ruijter was the commander-in-chief of the Dutch fleet. The Texel Roads became a fleet headquarters, from which warships could quickly engage the enemy.
The largest engagement took place off the coast of Flanders, and lasted for four days. There were thousands of victims on both sides. The Dutch eventually won out, especially thanks to de Ruijter's clever maneuvers on his 'Zeven Provincien' and his adjutant Tromp on the 'Hollandia'.
Miniatures of these two ships can be found on the Roads of Texel model in Kaap Skil. The scene shows a third warship: the English Swiftsure. This ship was captured from the English during the battle, and was displayed on the Roads as war booty.
The commanders of the fleet often stayed on Texel while their ships were moored on the Roads. They frequented the small reformed church in Skil, built in 1650. Tromp even presented the church with beautiful chandelier. His rival De Ruijter, responded by donating an even lovelier and bigger one. To top it off, Tromp's widow later presented the church with a third. Together, the three chandeliers emphasize the importance of the Roads for the seventeenth century war fleet.