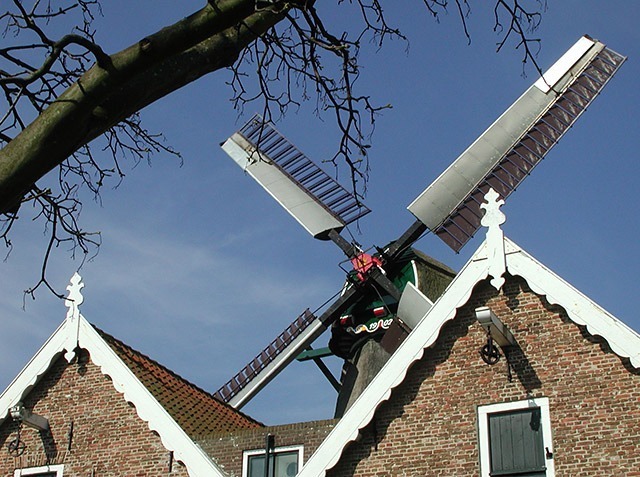 As if it had always been here. The Traanroeier windmill, on the grounds of Kaap Skil, is an iconic part of the village's skyline. But for most of its existence, the windmill proudly stood in the Zaan region.
There it was built in 1727, along the Traanroeier ditch, the name referring to the whaling industry located in the region. Almost two centuries later, it was taken apart and rebuilt in Oudeschild. The wives of the Oudeschilder fishermen would 'read' the mill as a giant wind gauge. The position of the blades and the speed of the rotation told them exactly how late they could expect their men and children to comehome.
Because the mill stands next to the mouth of the harbor, it is still an unmistakable beacon for modern-day sailors on the Wadden Sea.